If you're tired of shelling out big bucks for the newest exfoliating cream, moisturizer, or hair treatment, only to find that it doesn't work quite as well as you'd hoped, it may be time to think about making a few of your beauty treatments yourself. It's easier than you'd think to whip up skin care products, hair conditioners, and more –- all in the comfort of your own kitchen. Even better, most homemade beauty products cost only pennies, and use ingredients that you probably have in your kitchen anyway.
So ditch the expensive salon brands, skip the drugstore, and head to your kitchen cabinets to start caring for your face, hair, and skin with these 8 items you already have in your cupboard. Your wallet will thank you!
Honey – This natural sweetener is also highly useful as a health and beauty aid. For the best results, be sure to get pure honey, not a honey-flavored syrup. Honey helps your skin retain and balance moisture when applied as a face mask. Honey also helps soothe the hair follicles, keeping your hair soft and shiny when the sweet stuff is applied as a hair treatment. Of course, if you get really desperate you can always use it to sweeten your tea, but we're betting that once you start taking advantage of its many beauty uses, you won't have any trouble going through a bottle of honey in no time.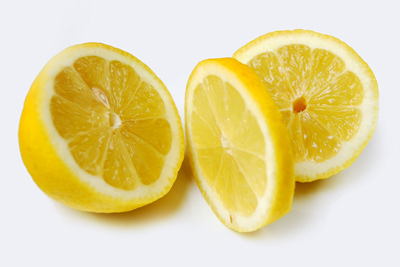 Lemon Juice – Juice that has been freshly squeezed from a lemon works well to fade or reduce skin spots and blemishes. Allow the juice to dry on your skin, then rinse with water. Lemon juice also works well for applying natural highlights to blonde or light brown hair -– spray the juice on with a spray bottle in the area where you'd like to add highlights. A word to the wise: This will not work if you have dark brown or black hair; your hair may change color, but it won't be in a way that you want. (Unless dark red cheetah spots are your thing?)
Knox Gelatin – For high-powered blackhead remover, mix plain gelatin with enough water to make a paste. Using an old paint brush, quickly apply the paste to areas of your face that are prone to blackheads. Allow to dry for twenty to thirty minutes, then peel the gelatin off your face. Voila! Silky smooth, blemish free skin -– without paying the high cost of pore strips.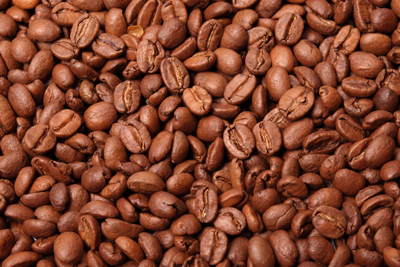 Coffee – If you need to shrink pores and exfoliate while giving your skin a healthy glow, look no further than your morning pot of java. No more than twenty minutes after brewing, pull several tablespoons of the grounds from your filter, then mix them with a natural liquid ingredient such as plain yogurt, honey, or olive oil. Rub the mixture in small circles on your face, scrubbing each area gently to remove blackheads, dead skin, makeup, and dirt. Once you've scrubbed your entire face, rinse gently with warm water, then wash with your favorite cleanser.
Tea Bags – Don't toss that tea bag the next time you brew yourself a cup. Instead, use it to soothe an angry sunburn. If you're not burned, remember that the tannins in tea can also help to brighten brown hair and hide any greys that may be peeking through.
Oats – Oatmeal is good for soothing and exfoliating the skin. If you're tired of paying $10-12 for a bottle of exfoliating facial cleanser, we've got some good news for you. It only takes a few minutes to mix up a recipe for one of these easy-to-use homemade scrubs, using simple ingredients from your kitchen. Oatmeal scrubs are a quick way to remove dry, dead skin and regulate oil production. Your skin will be left smooth, clean, and healthy, and you'll finally have a use for oatmeal (other than making cookies).